"Diffuse or place a few drops on your hands, cup them over the nose, and inhale deeply to enjoy a stimulating environment that's ideal for exercise. Combine with a carrier oil or lotion during an uplifting massage. Take internally to help reduce hunger cravings.*"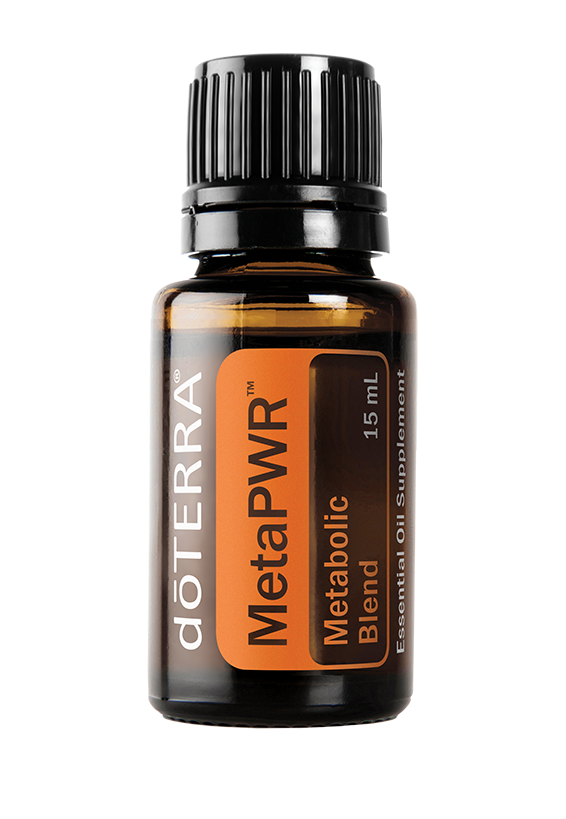 "Developed with doTERRA clinical researchers, MetaPWR Metabolic Blend is a proprietary balanced ratio of CPTG® Grapefruit, Lemon, Peppermint, Ginger, and Cinnamon Bark essential oils. The MetaPWR essential oil blend can serve as an important part of a daily healthy metabolic regimen when used internally.* An unpublished preclinical study suggests the Metabolic Blend may target and reduce adipose fat cells when ingested, but more confirming clinical research is needed.* Limonene, a prominent chemical component in MetaPWR, may support a healthy metabolism when ingested.* Consuming Peppermint essential oil, a MetaPWR ingredient, has been shown to decrease appetite and enhance exercise performance.* The citrusy, spicy, and minty aroma of MetaPWR also promotes a stimulating, uplifting environment. MetaPWR Metabolic Blend—part of the MetaPWR Metabolic System—supports healthy wellness regimens focused on increased energy and vitality, metabolic health, and weight management to add health to your lifespan.*"
The 3-Step MetaPWR System
Here's how to maximize the powerful products in this system: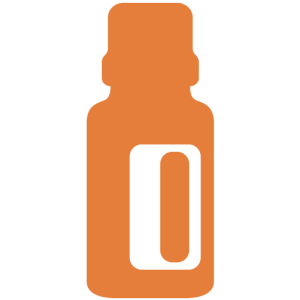 Step 1
Eat a well-balanced, whole-food diet and add MetaPWR Metabolic Blend products to your daily routine to support overall metabolic health.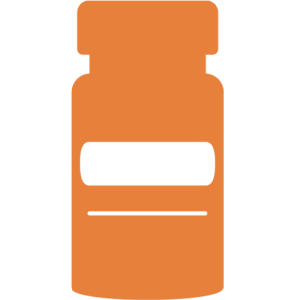 Step 2
Take MetaPWR Metabolic Assist with your largest meal of the day for optimal energy*.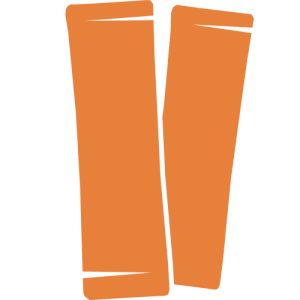 Step 3
Consistent daily use of MetaPWR Advantage, with marine collagen and NMN, can support a healthy metabolic age, helping you feel great and look younger.*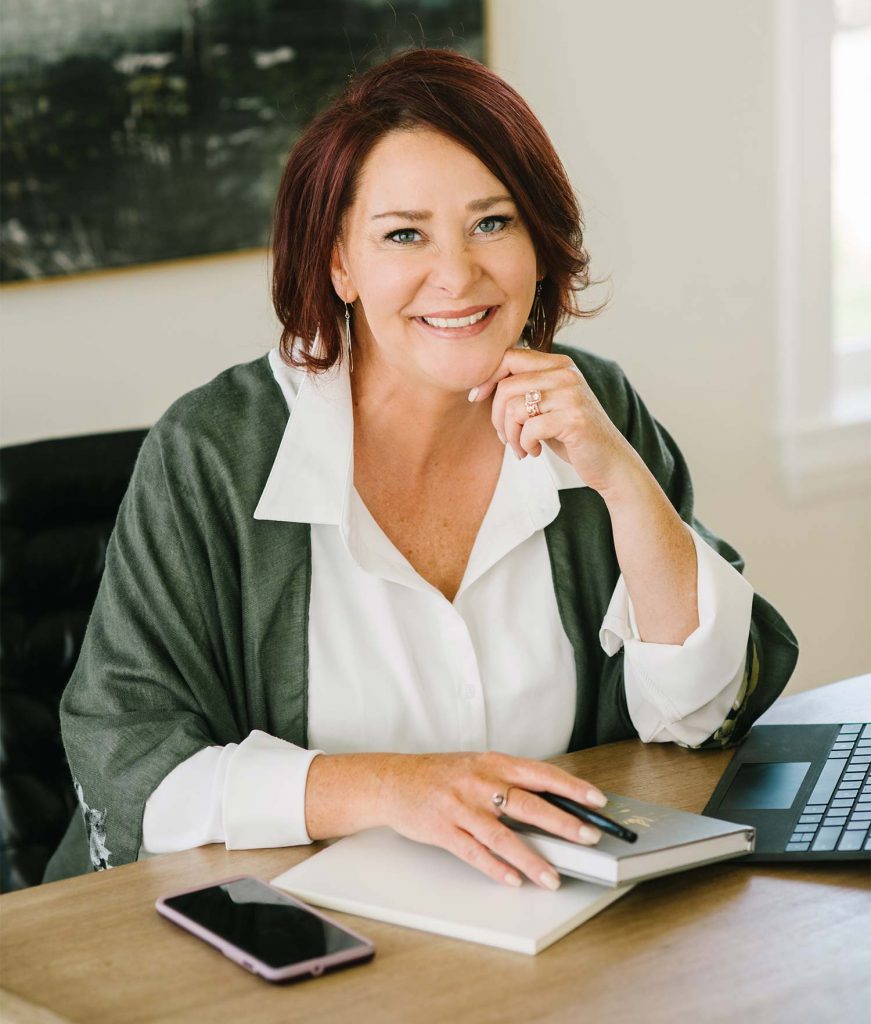 Hi everyone, Krista Joy Palmer here!
I'm a big fan of doTERRA lemon essential oil, and I wanted to share some of the benefits I've experienced with it.
One of the things I love most about lemon oil is its energizing and invigorating aroma. It's perfect for diffusing in the morning to wake me up and get my day started. I often say: Citrus in the morning to wake up and uplift, trees in the evening to calm, center and rest.
Lemon oil is also great for cleaning and purifying surfaces. I like to add a few drops to a spray bottle of water and use it to wipe down my countertops and kitchen surfaces.
Did you know lemon oil is an easy sticky tag and sticker remover? Try it!
And finally, lemon oil is a natural digestive aid. I sometimes add a drop to my water or tea to help keep my digestive system running smoothly. It's a gentle detox every day. Consider 2 to 10 drops in your water every day, the benefits are amazing.
There is so much more to this amazing gift of the earth but that's a start. One of the lowest cost essential oils, it is easy to take it for granted. But, the research keeps pouring in that this powerhouse is a must-have everyday.