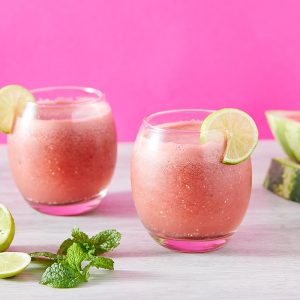 Kentucky Thyme Mocktail
You don't have to be at Churchill Downs to enjoy the sweet taste of a proper mint julep, and you don't have to sip a julep to toast the running of the roses. Whether you're going for classic sips or want to shake up your home bar options, these are the recipes your Kentucky Thyme Mocktail Party needs.
Ingredients
Kentucky Thyme Mocktail(healthy cocktail)

5-8 

fresh

mintleaves

½ 

ounce 

water

½

ounce 

ThymeLavender syrup see below

1½

ounces 

Apple juice

½

ounce

white grapejuice

Garnish: Mint Leaves
Instructions
Kentucky Thyme cocktail

 Place mint leaves,thyme-lavender syrup, water, in a mixing glass; muddle.

  Add Apple juice &grape juice with ice; shake lightly and strain into a cocktail glass with freshice.

Garnish with mint leaves.
Thyme Lavender Simple Syrup
Ingredients
2

cups 

sugar (healthysweetener of your choice, you need to adjust to match 2 cups white sugar)

1 ½

cups 

water

1

drop

Thyme doTERRAessential oil

2

drops

Lavender doTERRAessential oil
Instructions
Boil water and sugar until dissolved.  Add oils to a small container – do not dripinto the sugar so you can control the portions of the oils.  If you want to back off the intensity of theflavor, use a toothpick in the oil bottle and swirl.  Using a small glass container, add theessential oils and then put some of the sugar water into that container severaltimes to "wash out" the oil into the simple syrup. 

Do not boil again after adding essentialoils. 
Notes
This recipe makes much more than needed for one cocktail. If you want a larger batch, chill, sealed, in the refrigerator for additional cocktails. Smaller batch: I reduced the ingredients to ¼ of this recipe and it was plenty for a few cocktails.