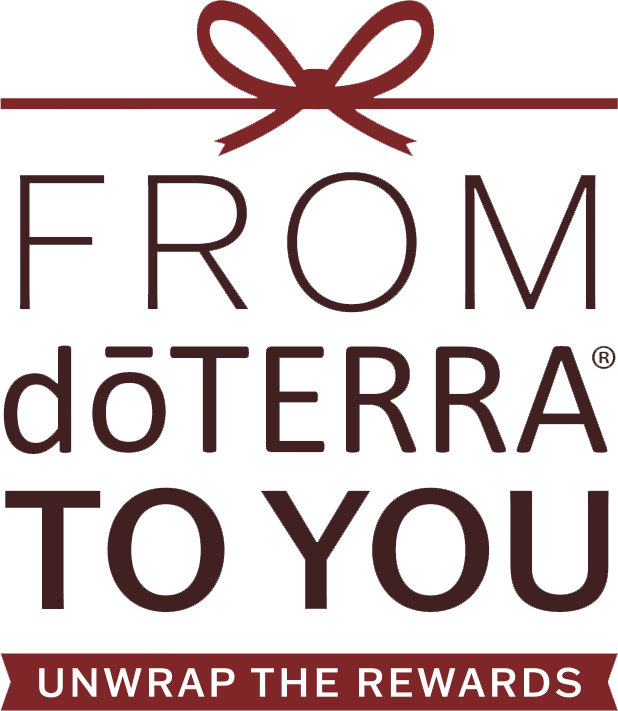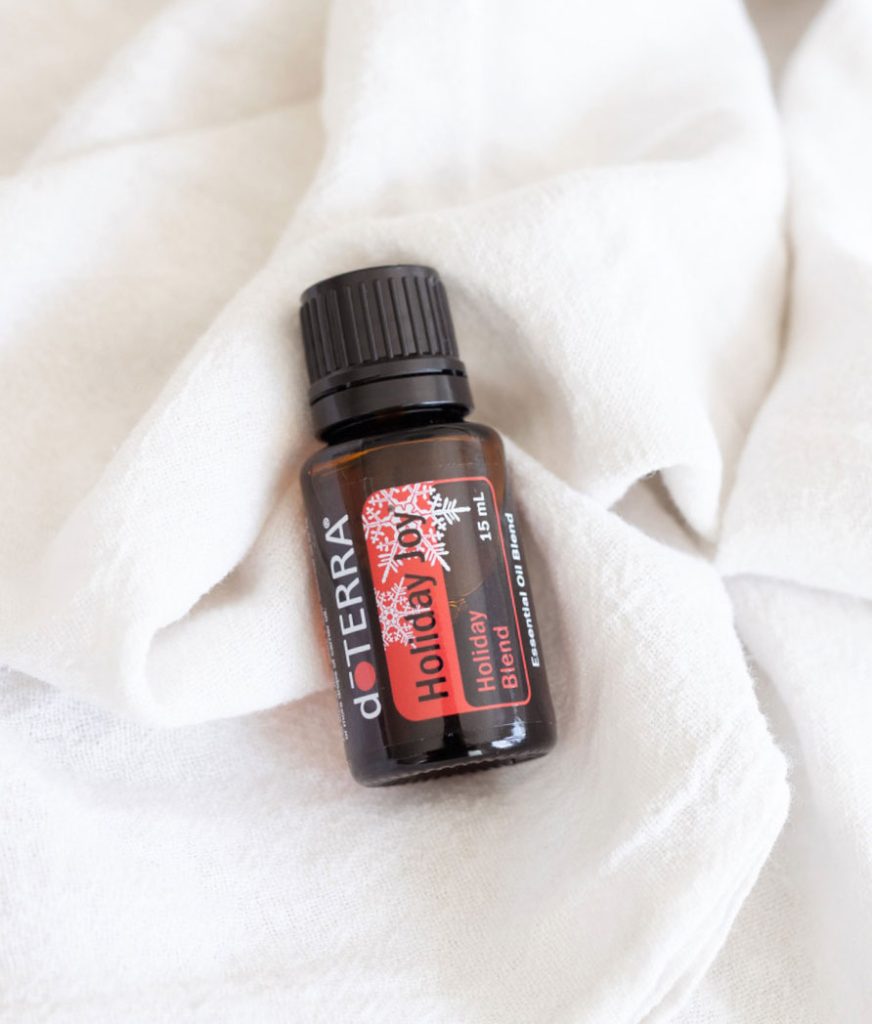 Create a festive, welcoming environment with this warm, spicy, and sweet blend. Capture the magic of the holidays and delight in a season filled with dear friends and family, sparkling conversation, and Holiday Joy.
Holiday Joy | Holiday Blend 15 mL
60218215 | $28.50 whl | $35.33 rtl
PV: 28.5
Enjoy a calming, soothing atmosphere and freshen the air with Holiday Peace. The blend combines the crisp aromas of fir oils with grounding richness to create a calm atmosphere during the hectic holiday season.
Holiday Peace | Holiday Blend 15 mL
60202866 | $28.50 whl | $35.33 rtl
PV: 28.5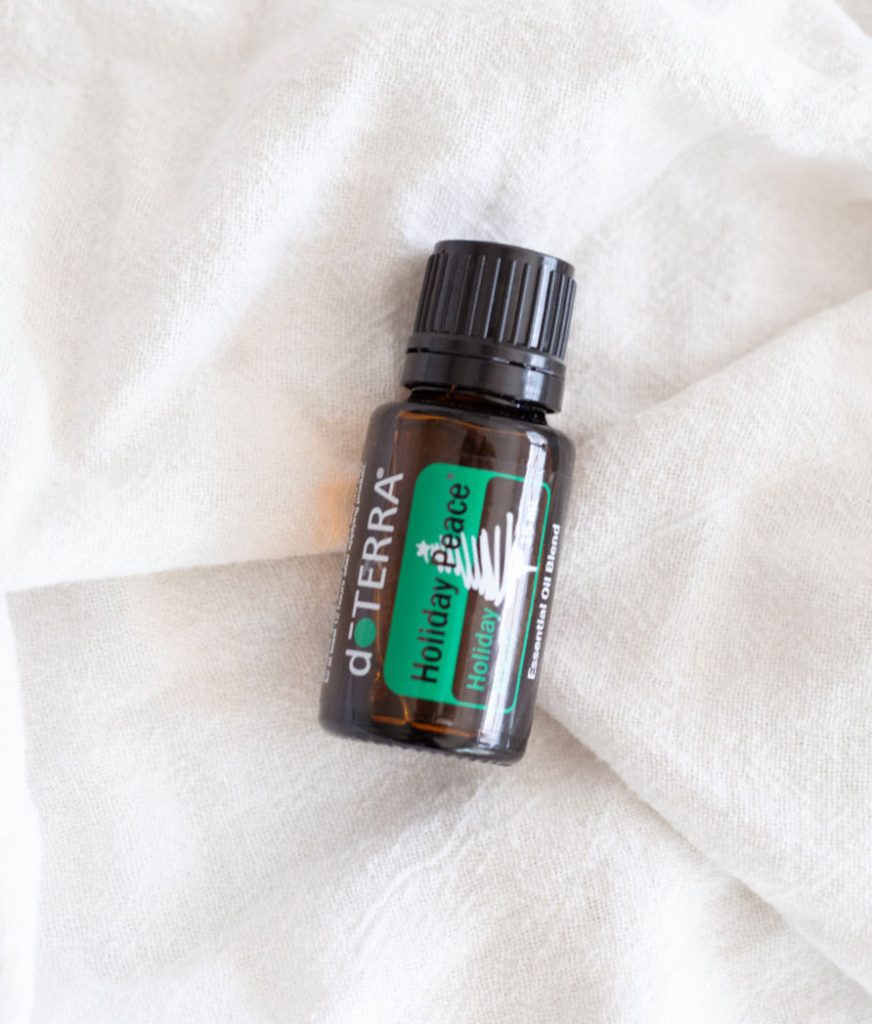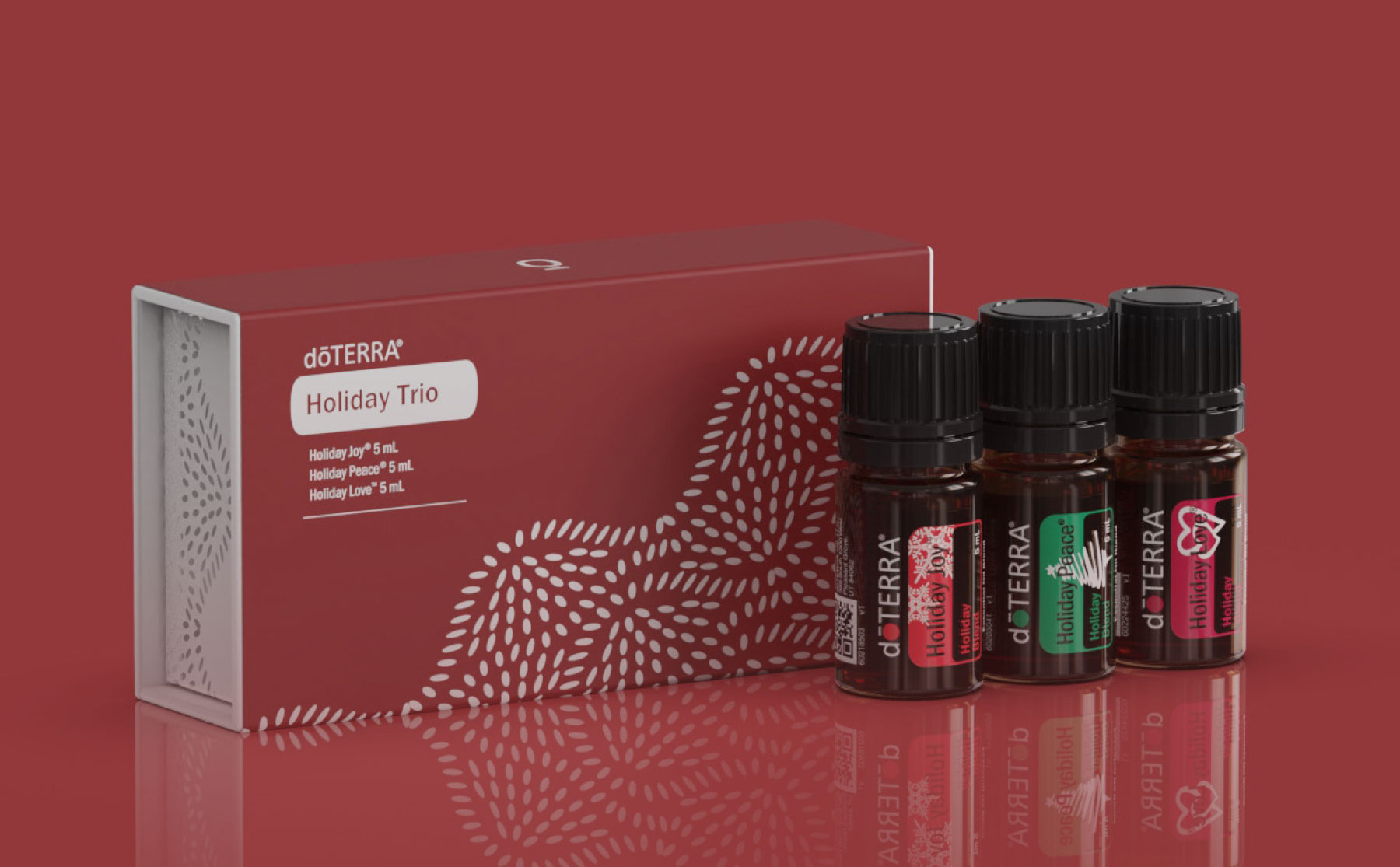 Holiday Joy®, Holiday Peace®, and Holiday Love®
Coming together in one convenient collection, Holiday Joy, Holiday Peace, and Holiday Love set the mood for any seasonal event. Holiday Joy enlivens the atmosphere with a warm, spicy, and sweet aroma. Holiday Peace—reminiscent of wintertime traditions— adds a tranquil scent to any setting. Holiday Love fills the air with a rich, woody, and spicy aroma that's ideal for intimate gatherings and family festivities. Capture the season's fondest memories with the Holiday Trio.
Holiday Trio | Holiday Joy 5 mL, Holiday Peace 5 mL, and Holiday Love 5 mL
60225485 | $36.00 whl | $48.00 rtl
PV: 30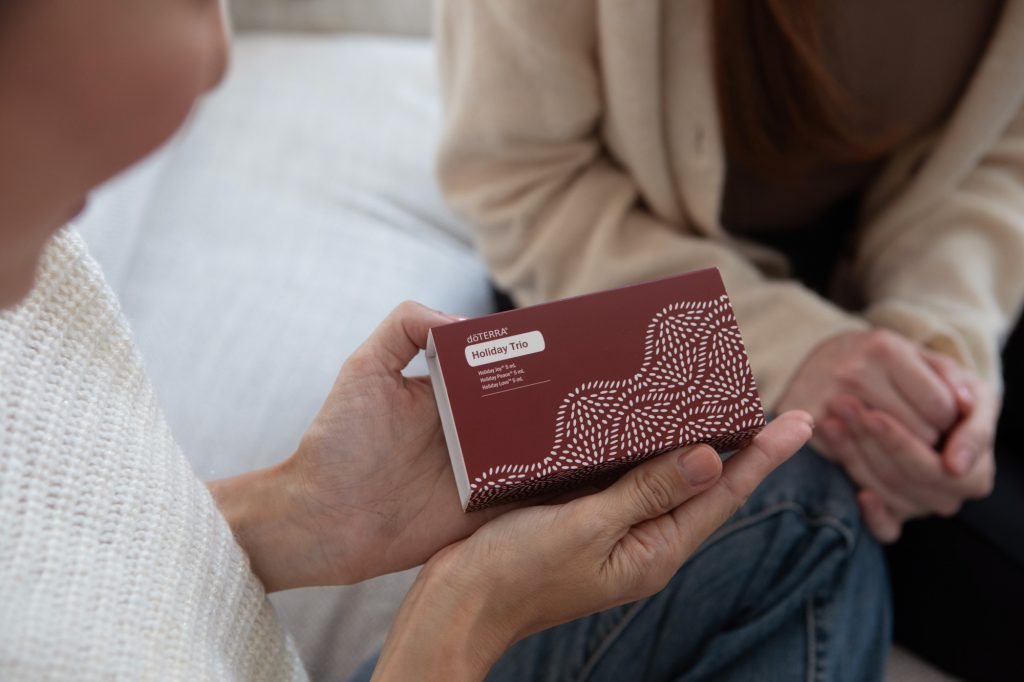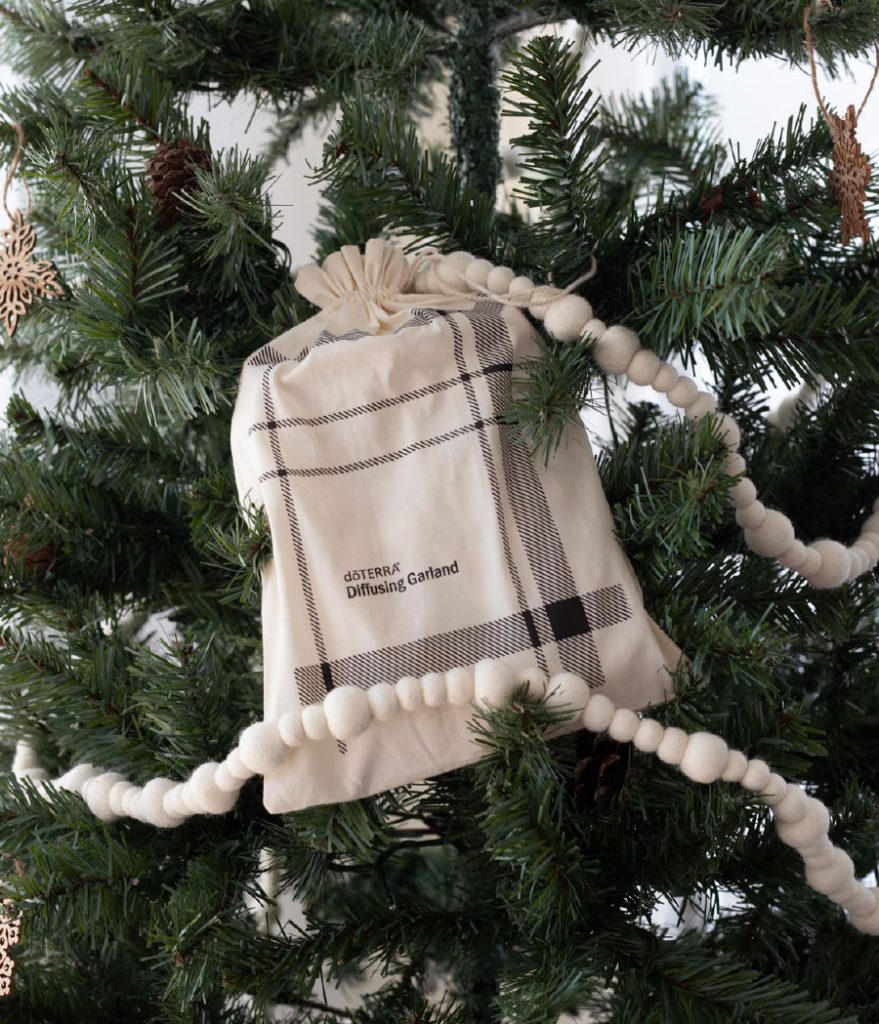 Incorporate aroma and style into your holiday décor with the traditional Diffusing Garland. Handcrafted by Nepalese women, this nine-foot, 100% organic wool garland is ideal for diffusing your favorite holiday essential oil or blend. Combine garlands for staircases and railings.
Diffusing Garland | 9-Foot Wool Garland
60222184 | $12.50 whl | $16.67 rtl
PV: 0
Motion-Activated Diffuser and Holiday Joy® 15 mL
The small, motion-activated Bubble Ruby is perfect for the holidays. Designed to hibernate until it detects movement, this metallic nebulizing diffuser releases your favorite essential oils or blends whenever someone enters a space. Use it to fill your home with the spicy-sweet aroma of Holiday Joy and help keep memories and traditions alive.
Bubble Ruby | Motion-Activated Diffuser
and Holiday Joy Holiday Blend 15 mL
60225781 | $49.50 whl | $66.00 rtl
PV: 20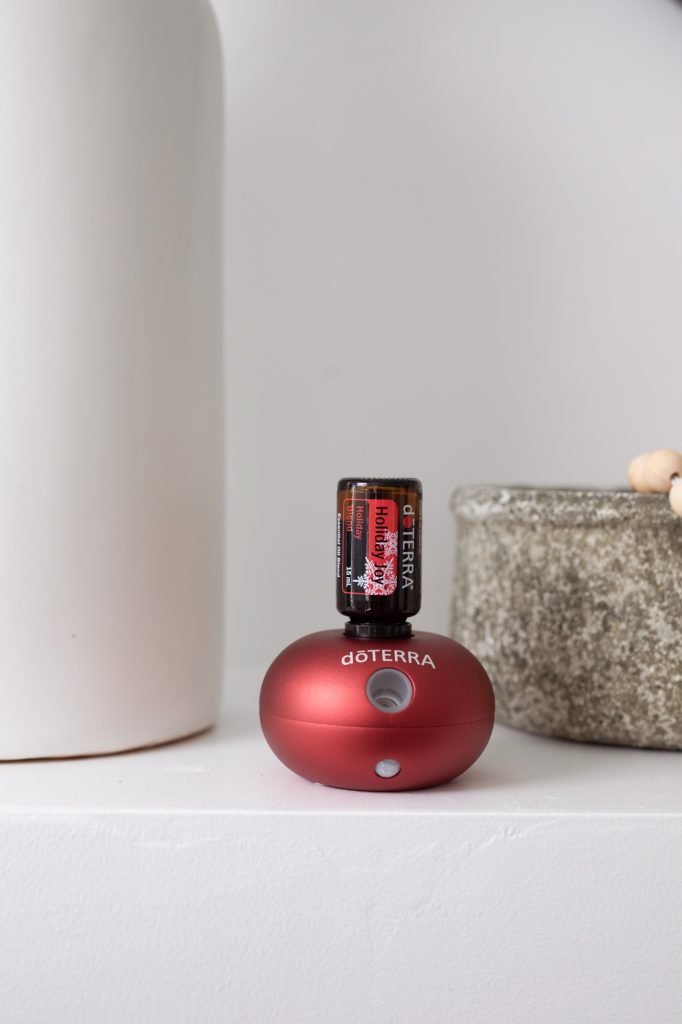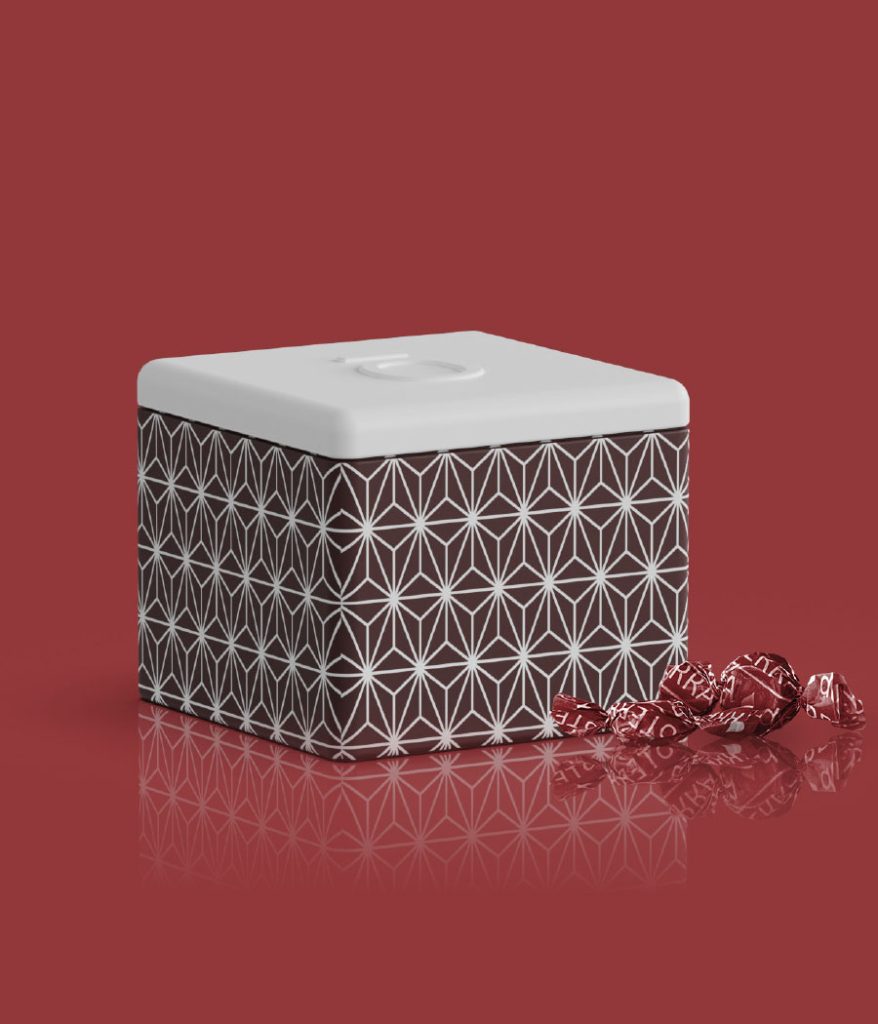 A delicious combination of sweet and spicy, Cinnamon Drops feature CPTG® Cinnamon Bark essential oil in each individually wrapped delight. Savor the bold taste and ideal texture. The decorative tin makes these delicious drops perfect for decorating or gifting.
Cinnamon Drops | 30 Drops
60226030 | $15.00 whl | $20.00 rtl
PV: 10
Enriched with a blend of moisturizing emollients including jojoba esters and sunflower seed oil, this lip gloss delivers a rich luster and shine and layers a beautiful ginger color. It's infused with CPTG® Japanese Mint, Wild Orange, and Clove essential oils and is ideal for both daily use and special evenings out, keeping your lips smooth, soft, and hydrated.
Tinted Lip Gloss | Ginger
3.4 mL / 0.11 fl oz
60221669 | $14.50 whl | $19.33 rtl
PV: 12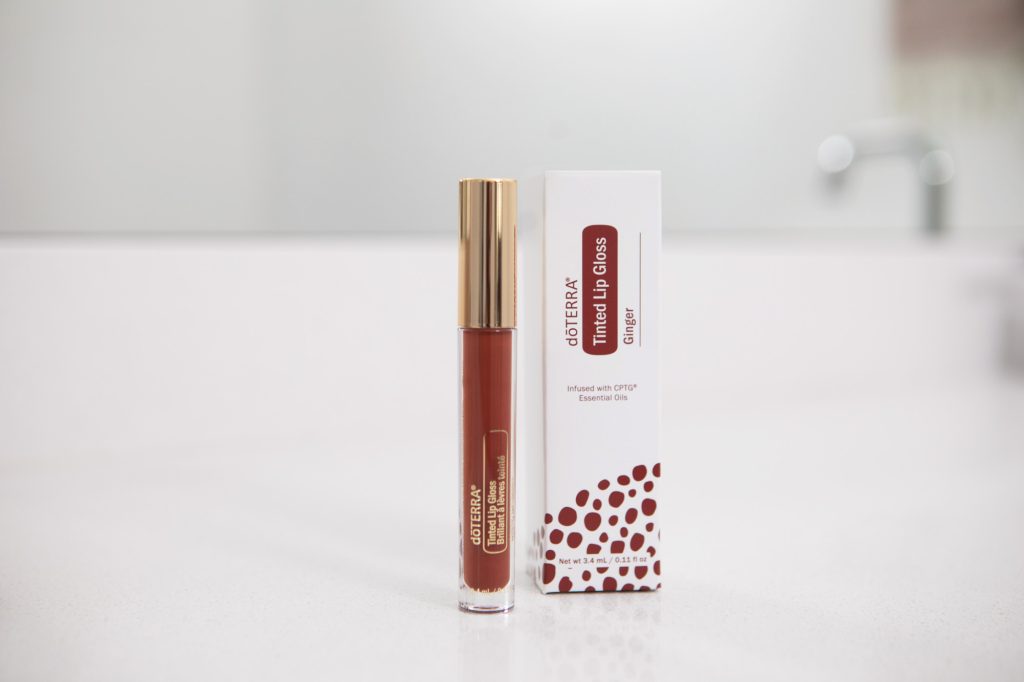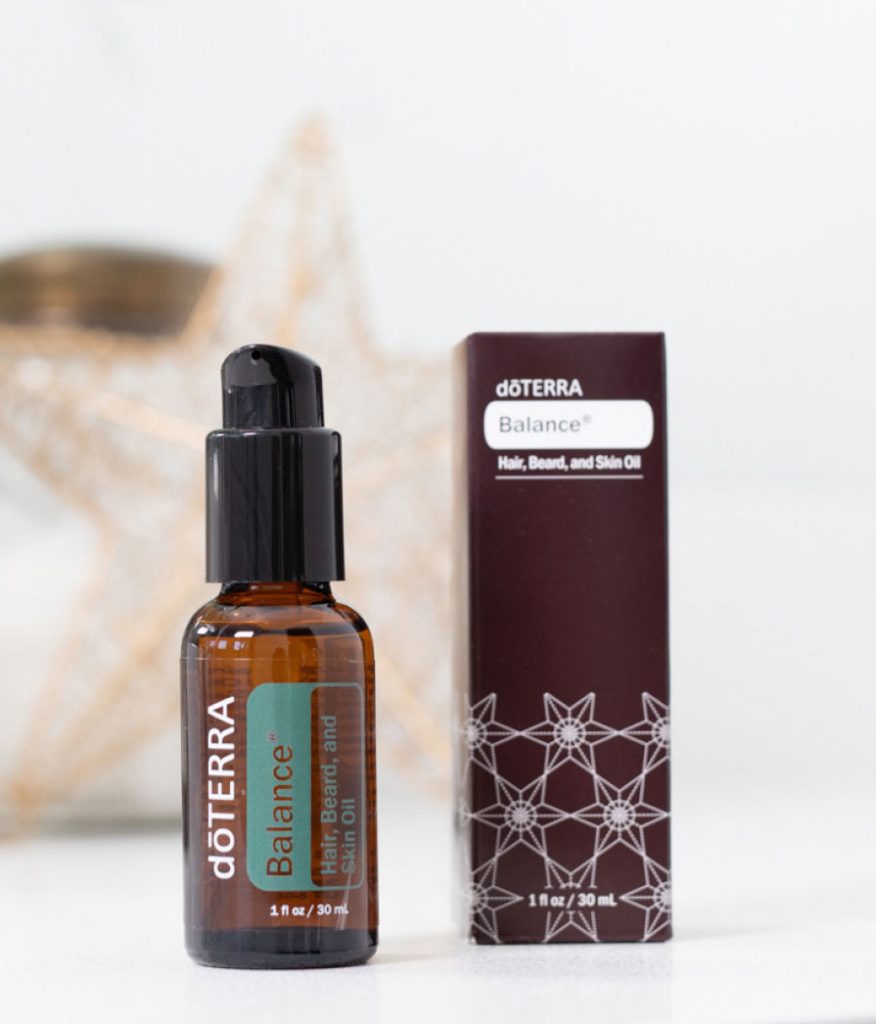 Hair, Beard, and Skin Oil
Crafted with cold-pressed argan kernel, jojoba seed, avocado, and sunflower seed oils, dōTERRA Balance Hair, Beard, and Skin Oil keeps hair soft, beards manageable, and skin moisturized. Inhale its warm, woody aroma for a relaxing and grounding atmosphere and make grooming a pleasure.
dōTERRA Balance | Hair, Beard, and Skin Oil
30 mL / 1 fl oz
60225573 | $18.50 whl | $23.33 rtl
PV: 15
Refreshing as clean mountain air thanks to Midnight Forest™ Nature Blend, these inspiring bath bars bring nature into any bath or shower. The bars provide a refreshing, woody aroma and create a rich, invigorating lather.
Midnight Forest | Moisturizing Bath Bars
Net wt 4 oz / 113 g
60225672 | $17.75 whl | $23.33 rtl
PV: 10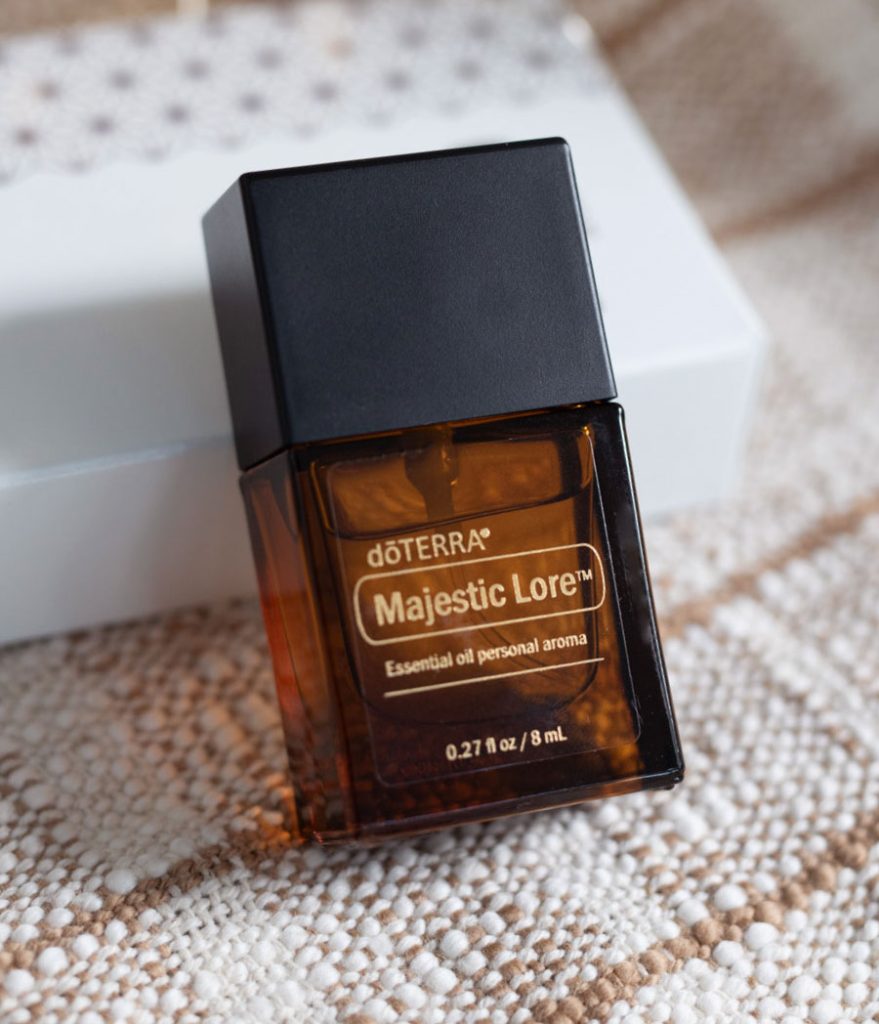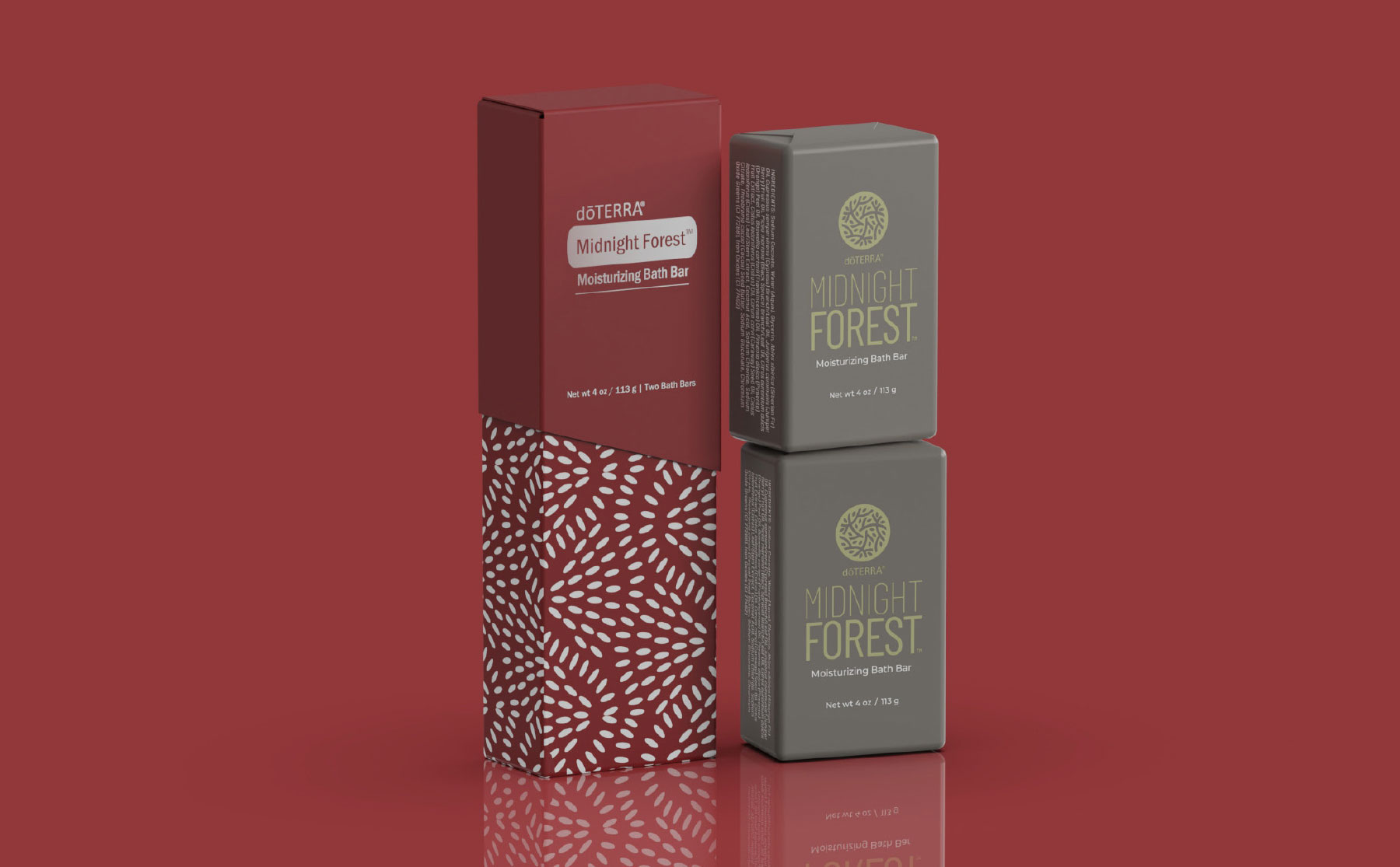 Essential Oil Personal Aroma
An exciting, distinctive dōTERRA original, Majestic Lore is a rich, captivating essential oil blend for both men and women that's inspired by the grandeur of Canada's vast boreal landscape. Majestic Lore features a classic, versatile, and sophisticated aroma that's perfect for anyone.
Majestic Lore | Essential Oil Personal Aroma
8 mL / 0.27 fl oz
60222351 | $39.50 whl | $52.67 rtl
PV: 35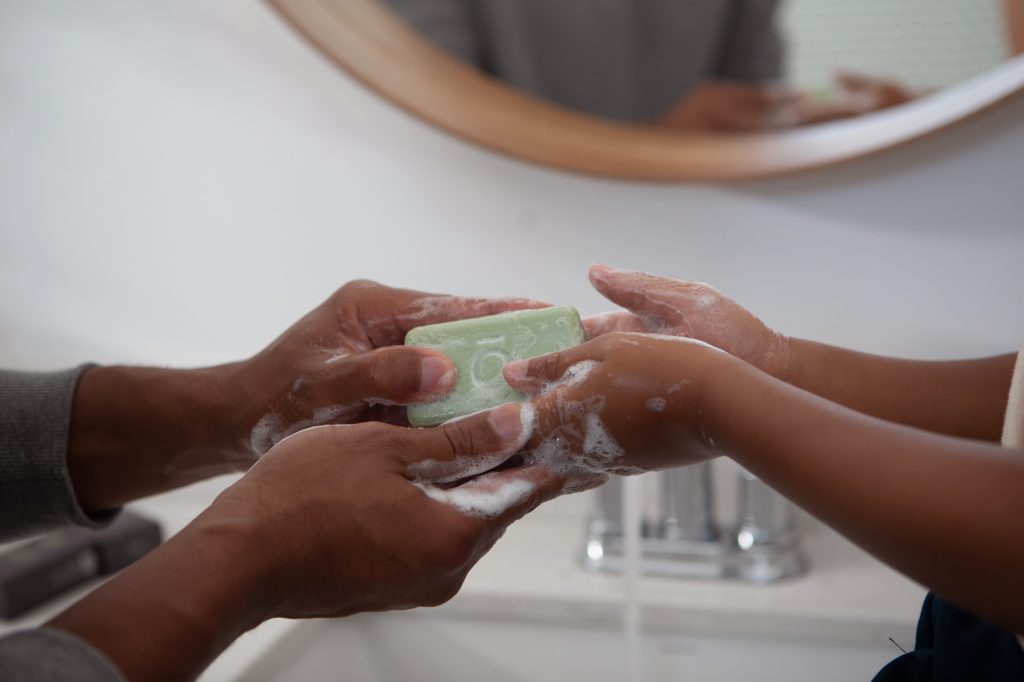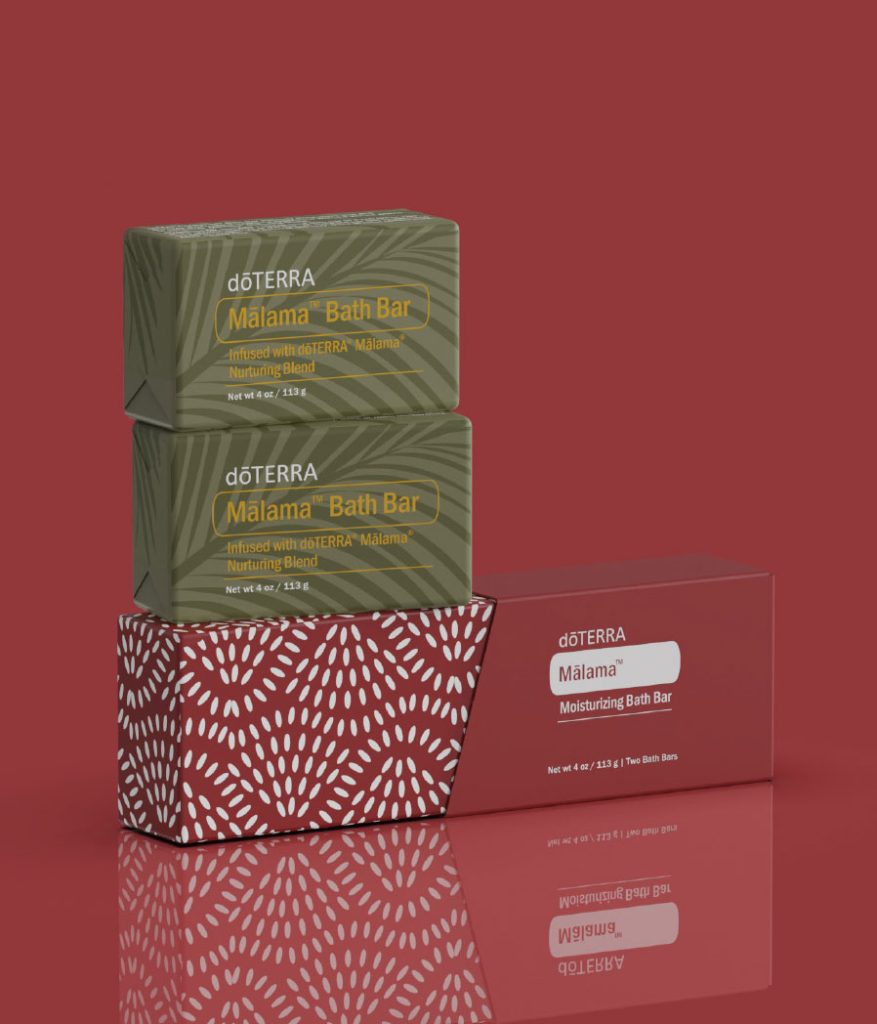 dōTERRA Mālama Moisturizing Bath Bars softly caress and soothe the skin with a gentle lather and hydrating emollients. With the sparkling, fresh scent of Mālama® Nurturing Blend, these beautiful bath bars will help wash away the cares of the day.
dōTERRA Mālama | Moisturizing Bath Bars
Net wt 4 oz / 113 g
60225671 | $17.75 whl | $23.33 rtl
PV: 10
Featuring the sparkling, fresh aroma of Mālama® Nurturing Blend, travel-friendly dōTERRA Mālama Restorative Hand Cream is intensely nourishing and deeply moisturizing. Apply it to the hands and body after a shower, before bed, or whenever your skin needs a little extra care.
dōTERRA Mālama | Restorative Hand Cream
Net wt 74 mL / 2.5 fl oz
60225577 | $14.50 whl | $19.33 rtl
PV: 10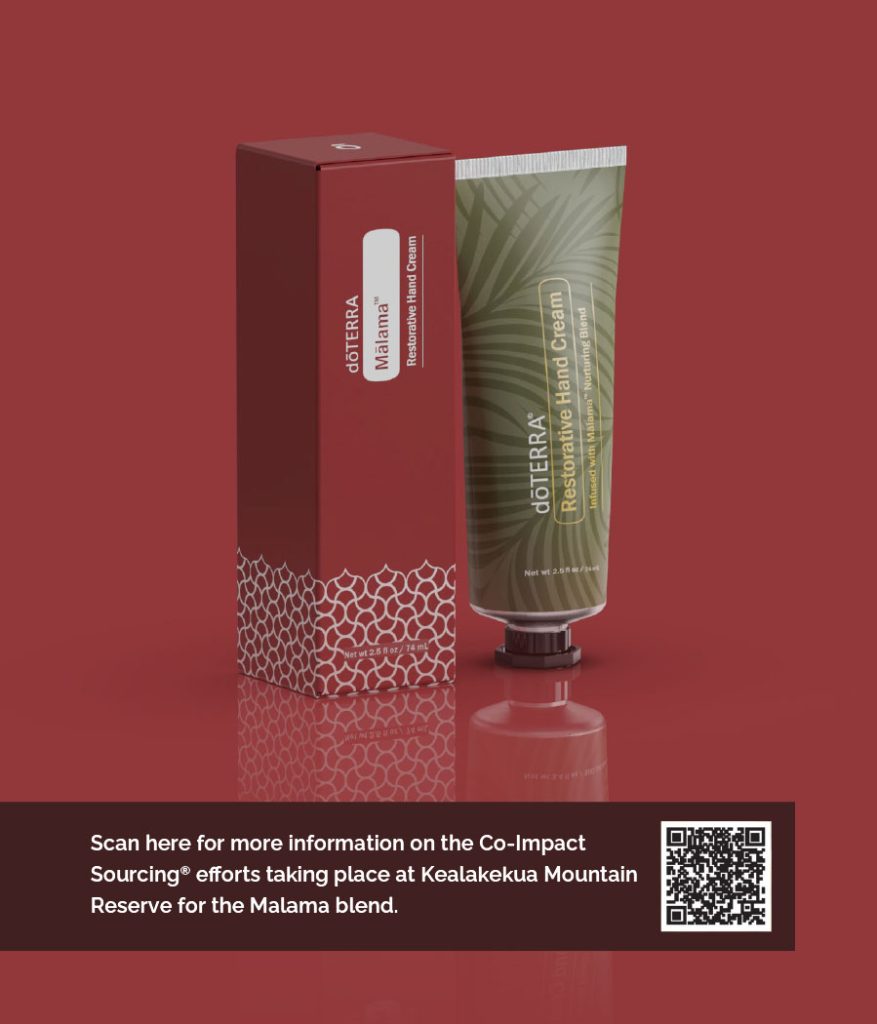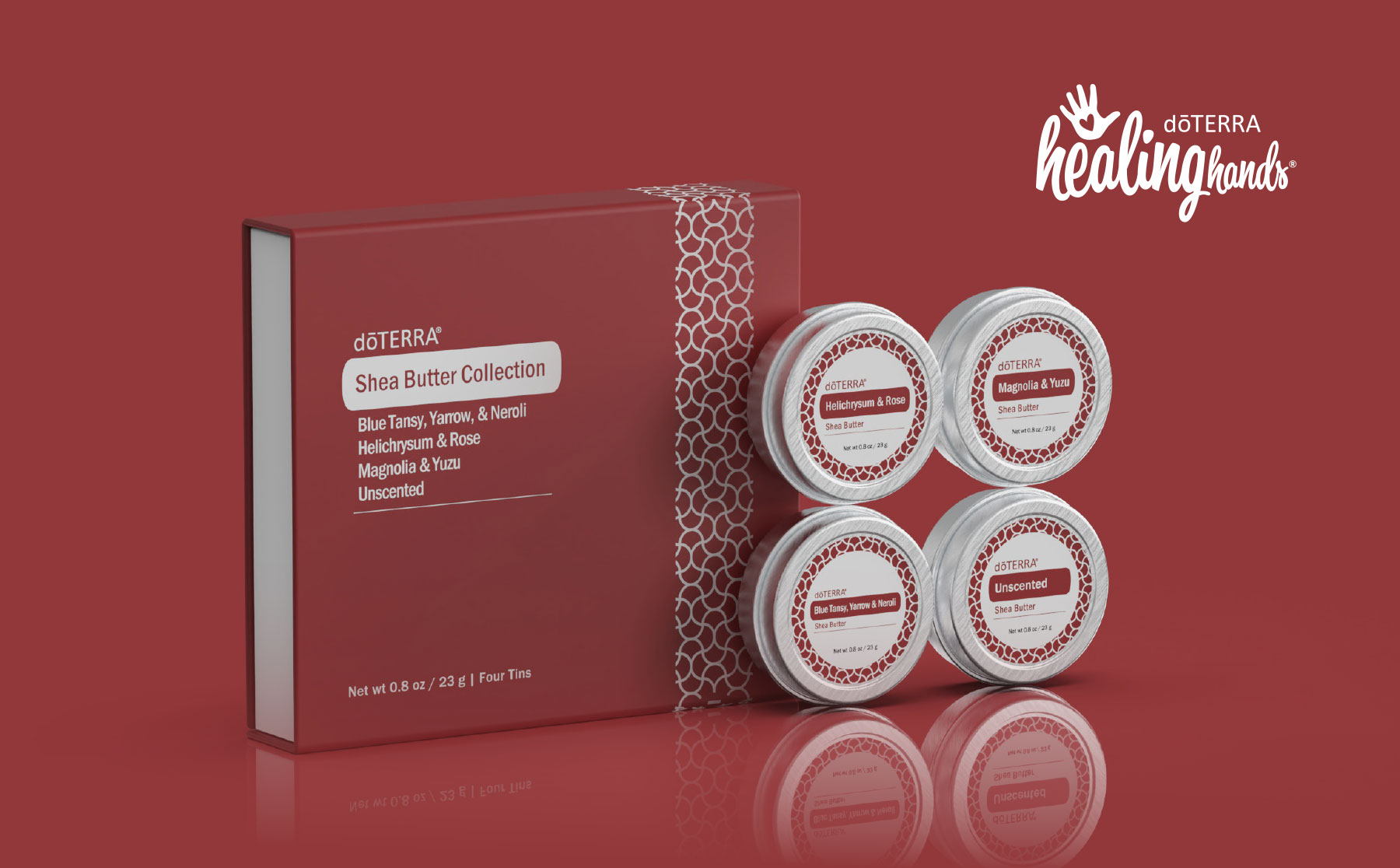 Experience a world of luxury and pampering with the rich, soothing Shea Butter Collection. Deeply moisturizing and rejuvenating, shea butter helps soothe and protect the skin. The collection features one unscented balm and others infused with CPTG® essential oil aromas: Yuzu and Magnolia, balancing and renewing; Helichrysum and Rose, restoring and rejuvenating; and Blue Tansy, Neroli, and Yarrow, soothing and renewing. $10 from each purchase of the collection supports the dōTERRA Healing Hands Foundation®, empowering people and communities worldwide to be healthy, safe, and self-reliant.
Shea Butter Collection | 4 Tins
Net wt 0.8 fl oz / 23 g
60209360 | $39.50 whl | $52.67 rtl
PV: 20
See solicitation disclosures on back of brochure.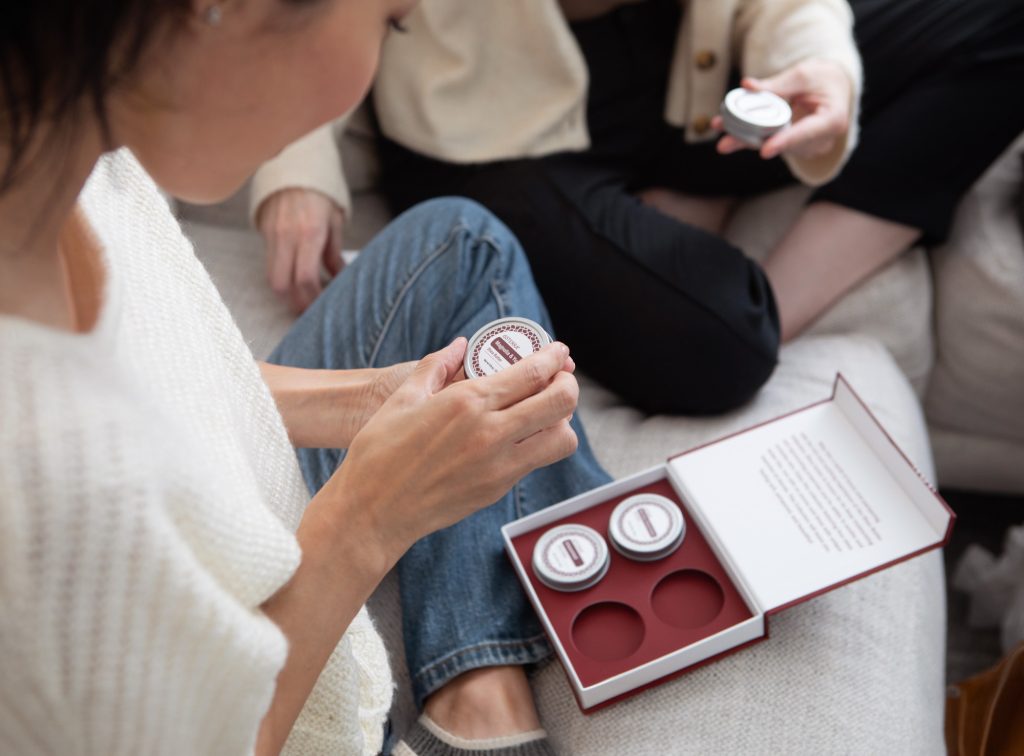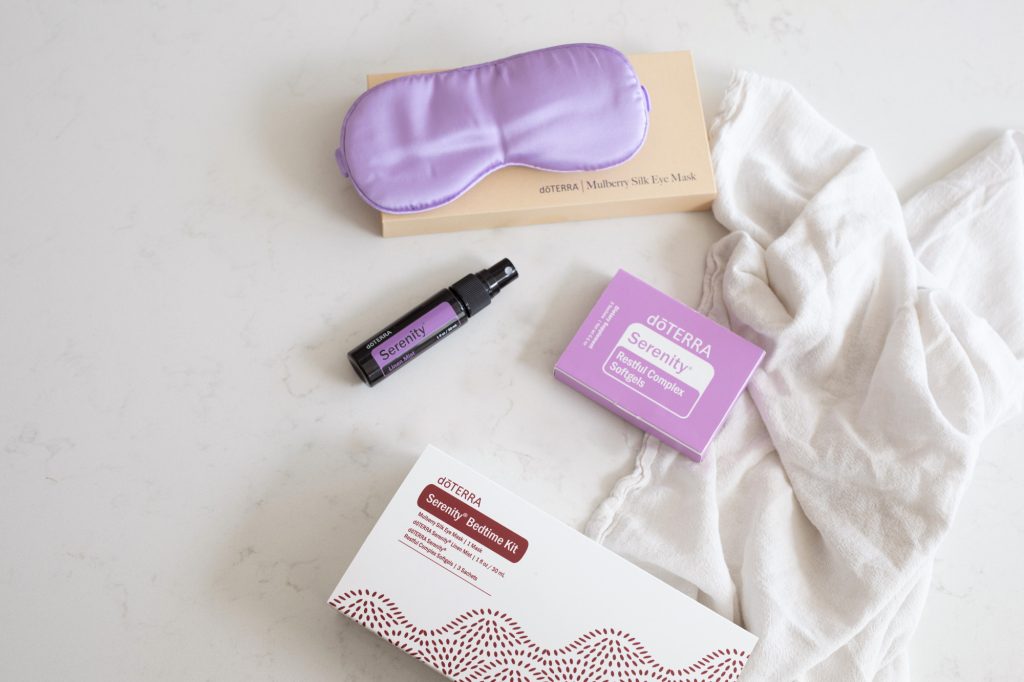 dōTERRA Serenity® Bedtime Kit
If sweet, deep slumber is what you're after, the dōTERRA Serenity Bedtime Kit offers an effective pathway to rest. The kit includes everything you need to prepare for an undisturbed night's sleep: Mulberry Sleep Mask, which beautifully blocks out light; dōTERRA Serenity Linen Mist, which provides a soothing aroma to create a calming environment; and dōTERRA Serenity Restful Complex Softgels, which offer Lavender essential oil, L-theanine, and tart cherry to turn nighttime into delightful dreamtime.
dōTERRA Serenity | Bedtime Kit
Mulberry Silk Eye Mask | 1 Mask
dōTERRA Serenity Linen Mist | 30 mL / 1 fl oz
dōTERRA Serenity Restful Complex Softgels |
3 Sachets
60225750 | $42.50 whl | $56.67 rtl
PV: 20
dōTERRA Serenity® Linen Mist
With the calming and comforting aroma of dōTERRA Serenity Restful Blend, dōTERRA Serenity Linen Mist helps build a tranquil setting that's ideal for rest and relaxation. Spritz this soothing aroma on bedsheets or into the air to transform any room into a peaceful oasis.
dōTERRA Serenity | Linen Mist
30 mL / 1 fl oz
60212638 | $7.50 whl | $10.00 rtl
PV: 5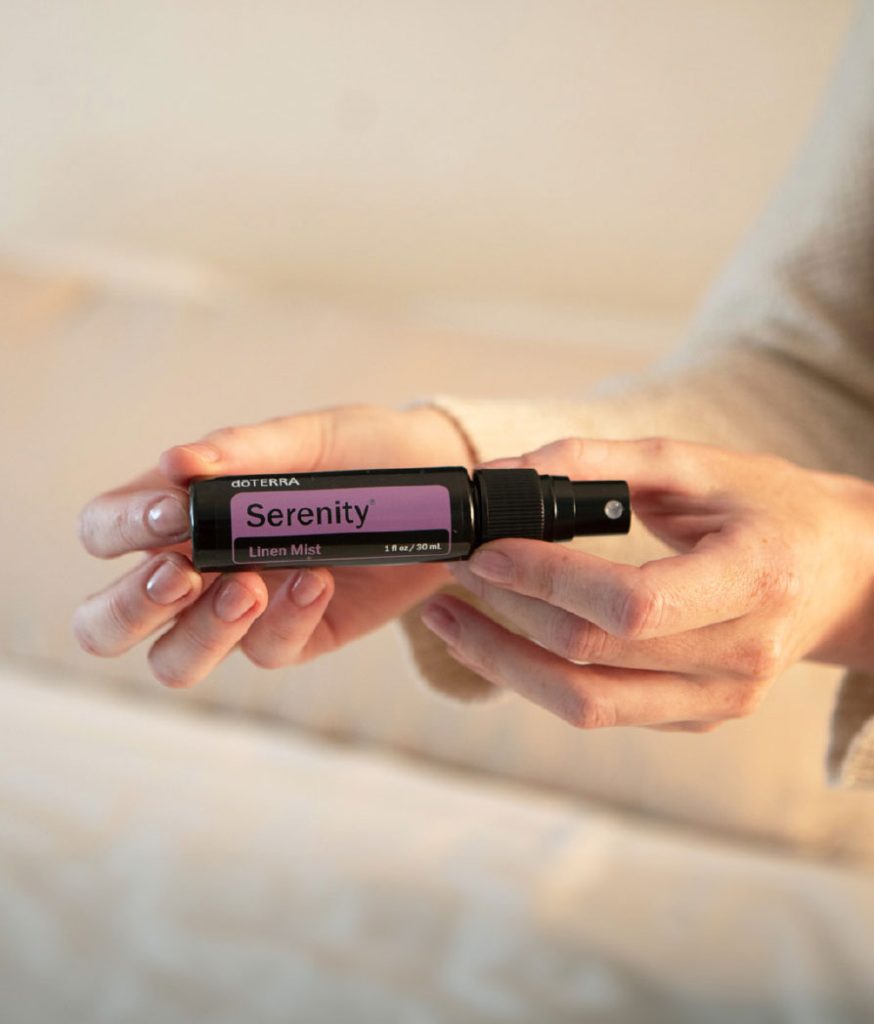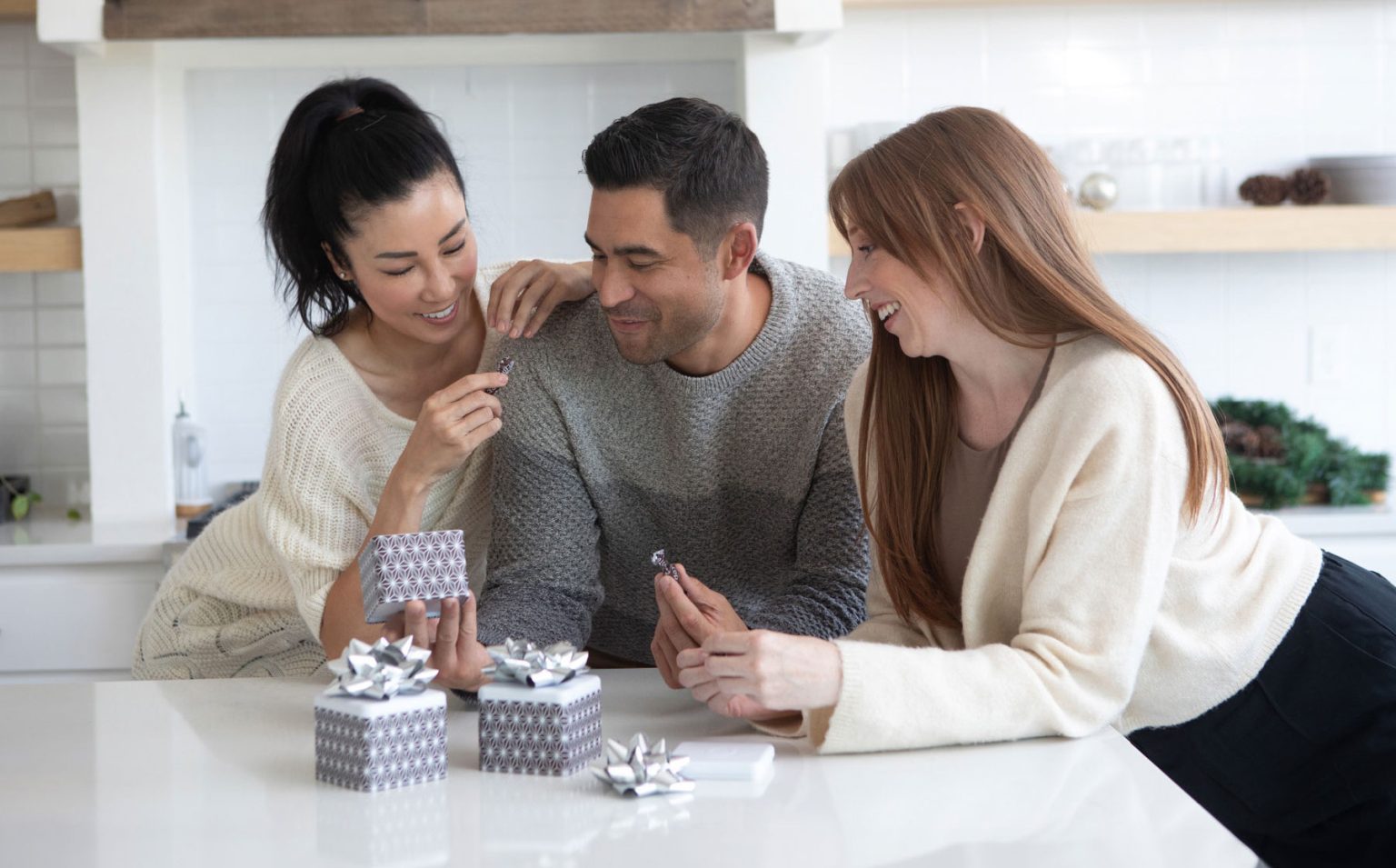 Help Relieve Holiday Stress with Refer-a-Friend!
Calling all Wholesale Customers! You can earn dōTERRA dollars to cover your holiday shopping— simply by sharing what you already love. When your Refer-a-Friend link is used for a new member's initial order, you receive dōTERRA dollars, which are redeemable like cash on the dōTERRA website. It's a win-win this winter!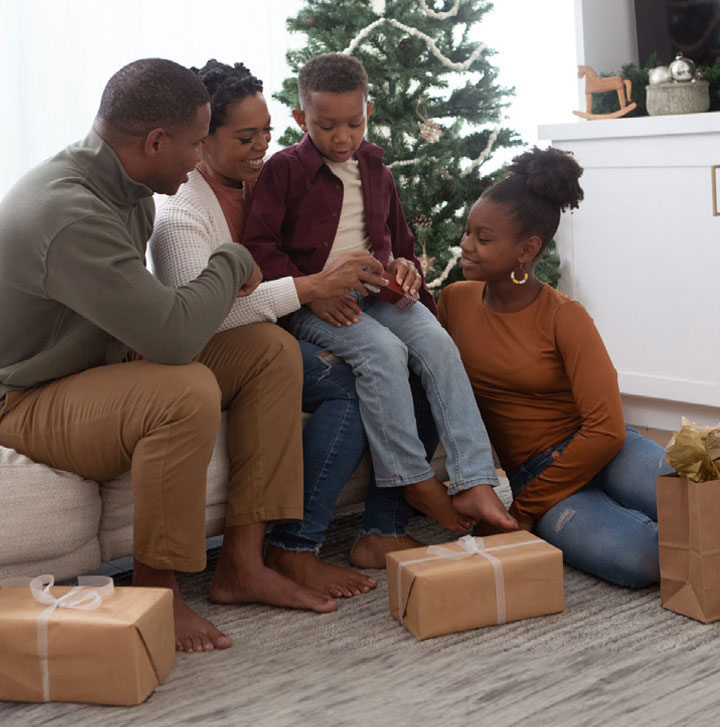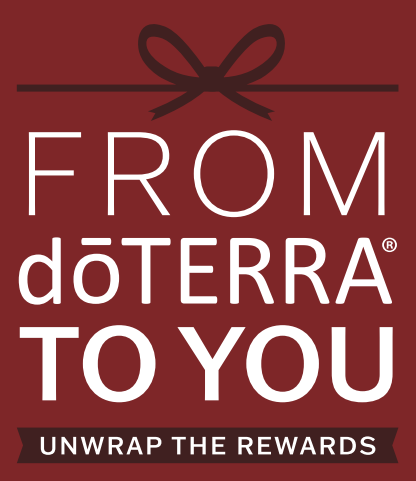 dōTERRA® Holiday Gift Giving Guide 2023
Holiday products available November 1. Limit four of each product, per account, per household.

389 S 1300 W Pleasant Grove, UT 84062 800 411-8151 • doterra.com
© 2023 dōTERRA Holdings, LLC. All words with trademark or registered trademark symbols are trademarks or registered trademarks of dōTERRA Holdings, LLC
Florida: A COPY OF THE OFFICIAL REGISTRATION AND FINANCIAL INFORMATION MAY BE OBTAINED FROM THE DIVISION OF CONSUMER SERVICES BY CALLING TOLL-FREE (800-435-7352) WITHIN THE STATE [of Florida]. REGISTRATION DOES NOT IMPLY ENDORSEMENT, APPROVAL, OR RECOMMENDATION BY THE STATE. Registration #: CH48280. ILLINOIS: CONTRACTS AND REPORTS REGARDING THE CHARITY ARE ON FILE WITH THE ILLINOIS ATTORNEY GENERAL.
Maryland : A copy of the current financial statement of the dōTERRA Healing Hands Foundation is available by writing 389 S 1300 W, Pleasant Grove UT 84062, or by calling (801) 437-7918. Documents and information submitted under the Maryland Solicitations Act are also available, for the cost of postage and copies, from the Maryland Secretary of State, State House, Annapolis MD 21401, (410) 974-5534. 
Michigan: Registration # 55179
NEW JERSEY: INFORMATION FILED WITH THE ATTORNEY GENERAL CONCERNING THIS CHARITABLE SOLICITATION AND THE PERCENTAGE OF CONTRIBUTIONS RECEIVED BY THE CHARITY DURING THE LAST REPORTING PERIOD THAT WERE DEDICATED TO THE CHARITABLE PURPOSE MAY BE OBTAINED FROM THE ATTORNEY GENERAL OF THE STATE OF NEW JERSEY BY CALLING 973-504-6215 AND IS AVAILABLE ON THE INTERNET AT WWW.NJCONSUMERAFFAIRS.GOV/ . REGISTRATION WITH THE ATTORNEY GENERAL DOES NOT IMPLY ENDORSEMENT.
For the state of North Carolina, financial information about this
organization and a copy of its license are available from the State Solicitation Licensing Branch at 919-807-2214. The license is not
an endorsement by the State. Virginia: A Financial Statement is available upon request from the Office of Charitable and Regulatory Programs P.O. Box 1163, Richmond, Virginia 23218 Phone 804-786-1343.
Washington: dōTERRA Healing Hands Foundation, a Utah Non-Profit Corporation, is registered with the State of Washington Secretary of State Corporations and Charities Division. For further information please contact the Secretary of State at 360-725-0378 or www.sos.wa.gov/charities.